Data Recovery
If your laptop or desktop computer has lost valuable data, Ask Erik can help. We specialize in restoring lost data.
Data recovery is the process of restoring data from laptops or computers.  Data recovery is one of our specialties and we boast a high success rate for both businesses and residential customers. Whether you have lost photos or documents we can help recover your valuable information quickly.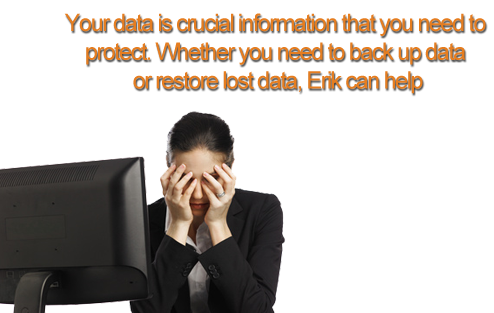 We recover data regardless of how it is lost. The most common causes of lost data are mechanical failures, reformatting, overwriting, human error, deleted files and partitions, software malfunction, viruses and damage from fire or water or dropping your computer.
We service any PC makes and models.  We serve Eugene, Springfield and Surrounding areas
We can also recover data from external hard drives and USB Flash Drives.
Call us today or stop in and we'll help recover your data.  Call 541-359-3111.